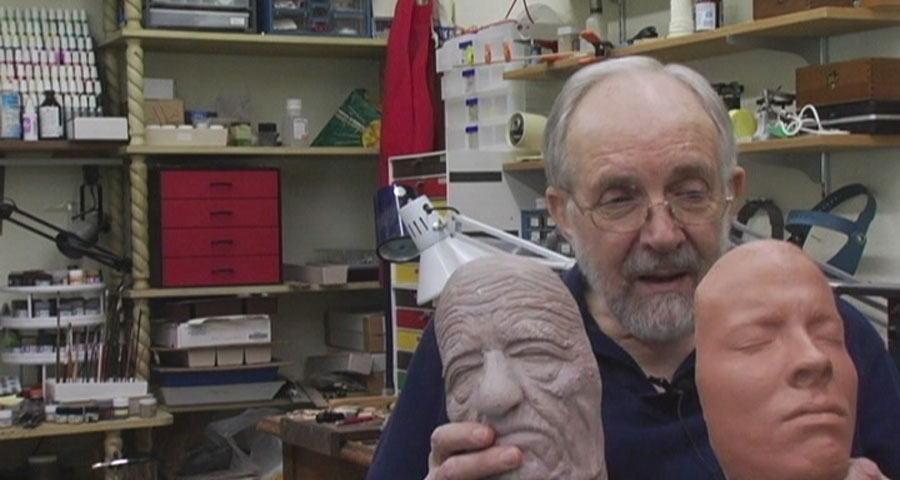 The Good Doctor: Dr. W.E. Barns
Dr. Barnes explains, with great detail, on how he created the masks and makeup for John Dugan's role as grandpa. Featured in this chapter are the original pieces he made for the makeup as well as never before seen pictures. I don't believe that anyone will ever forget first seeing John in Dr. Barns' work, and at first believing that grandpa is dead. Then, only to later find out that grandpa is not only somehow alive, but he is also a blood-sucking cannibal!
Dr. Barns' interview is an essential part to further understand the magic behind The Texas Chainsaw Massacre.