Paul Partain, myself and Gunnar Hansen
Cheri and I met Paul, Gunnar and Paul's friend Janet at Paul's house for dinner on September 21, 2000. Paul fixed an extrodinarily good pasta dinner featuring his mothers spaghetti sauce. After we wined and dined, both Paul and Gunnar were gracious enough to sign some materials of mine while Janet snapped some pictures.
Photo is courtesy of Austin Webspinners.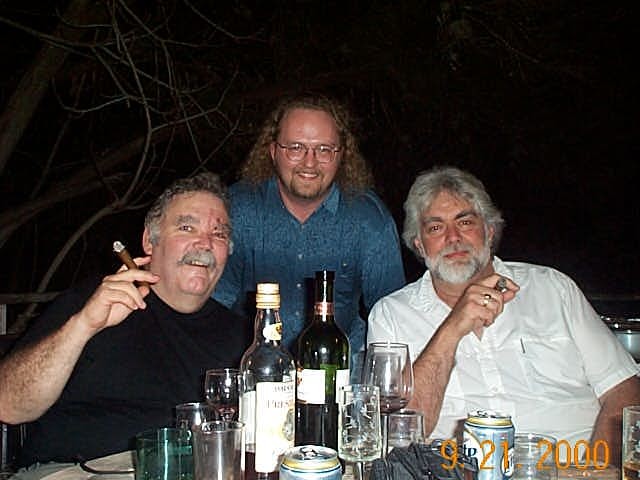 © 2004 Tim Harden timh@texaschainsawmassacre.net