The TCM Sister House
This is the rear of the sister house. It's obvious that a sliding door was installed at the rear and is not an original part of the house.
I'm also interested in the unpainted outline on the side of the wall. It seems to resemble another smaller house that was next to the house. Perhaps to house utility meters? Only one could guess.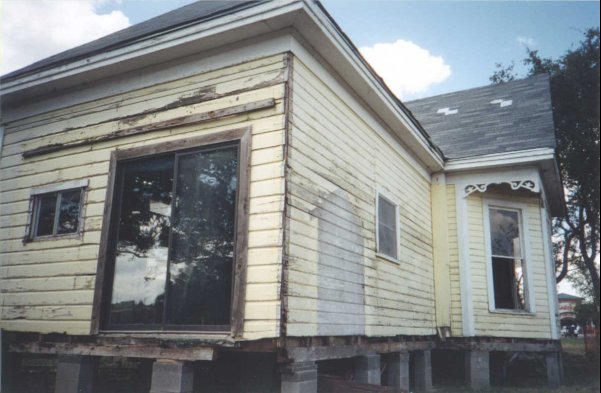 © 2004 Tim Harden timh@texaschainsawmassacre.net