Interviews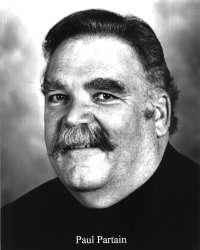 My first interview is with none other than Mr. Paul A. Partain, who played 'Franklin' in the original 'Texas Chainsaw Massacre'. I have yet to find any interview in any media that really focused upon him and I decided it was time.
This interview will run in the third issue of, 'Are You Going?'. Click HERE to read the interview.
---
Andrew Bryniarski is the actor who is playing Leatherface in the new Texas Chainsaw Massacre remake film.
He visited my site and contacted me for an interview. Click HERE to read the interview.
Personal Appearances & Speaking Engagements, Serious Inquiries
only pls., may inquire as to Mr.Bryniarski's availability by contacting:

Jeffrey Lane @Jeffrey Lane &Associates
Ph. (310) 278-1922 or E-Mail,
Jeffrey@JeffreyLane.com
For more information on the remake, please visit the remake section of my site HERE.
---
The next interview is with Mr. John Thomas. He was a resident of the Leatherface house on Quick Hill from 1978 to 1986.
Click HERE to read is most intriguing interview about everyday life in the Leatherface home.
---
Ben Thomas has been kind enough to forward a VERY pretty picture of the "Leatherface" home on Quick Hill during a snow, and also provide more information about everyday living in the home. Click HERE for his story.
---
© 2004 Tim Harden timh@texaschainsawmassacre.net